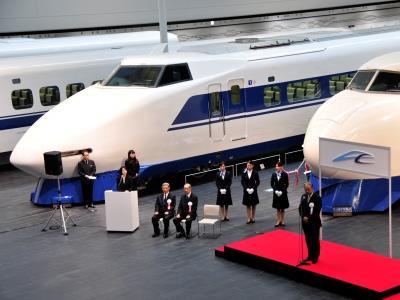 JAPAN: JR Central Chief Executive Yoshiomi Yamada officially inaugurated the company's new railway museum at Kinjo-futo in Nagoya on March 1. Constructed over the past two years, the SC Maglev & Railway Park is due to be opened to the public on March 14.
The museum brings together 39 items of historic rolling stock, including several generations of trainset used on the Tokaido Shinkansen, as well as experimental and prototype vehicles formerly stored at the company's Hammamatsu workshops.
Pride of place has been given to the MLX01-1 maglev car built by JR Research in 1995 for use at the Yamanashi test track. Other exhibits include three steam and three electric locomotives, and various types of EMU, DMU and loco-hauled coaches used on JR Central's 1 067 mm gauge network.