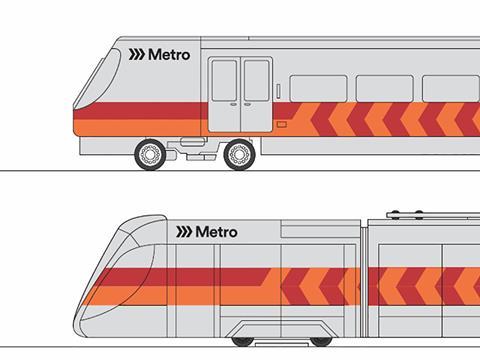 UK: The 'Core Valleys' rail network radiating from Cardiff will be 'developed' by KeolisAmey under the South Wales Metro programme, after the company was named as preferred bidder to 'operate and develop the Wales & Borders rail service' on May 23.
Bidders were asked to submit proposals to provide enhanced access to central Cardiff, which could range from 25 kV 50 Hz electrification to tram-train or light rail conversion with some street running.
The ODP model includes a plan for the winning bidder to take over some aspects of infrastructure management in Wales from Network Rail. While no details have yet been provided of how this would be taken forward, the ODP is expected to take over Core Valleys; of this service group, only the branches to Ebbw Vale and Maesteg would remain under NR management.
The contract will begin on June 4 and run until October 14 2033. It replaces the current franchising model under which Arriva has run the Wales & Borders services since 2003. While previous franchises have been tendered by the UK Department for Transport, the ODP contract has been specified by the devolved agency Transport for Wales. KeolisAmey is to take over main line train operations from Arriva on October 14.
KeolisAmey was selected ahead of sole competitor MTR Corp. The Welsh government initially received four responses, but Arriva decided not to submit a final bid and Abellio pulled out of the bidding after its infrastructure partner Carillion went into administration.
'While the proposed changes won't happen overnight, the railway will be unrecognisable in five years thanks to the vision of the Welsh government,' said Keolis UK Chief Executive Alistair Gordon.