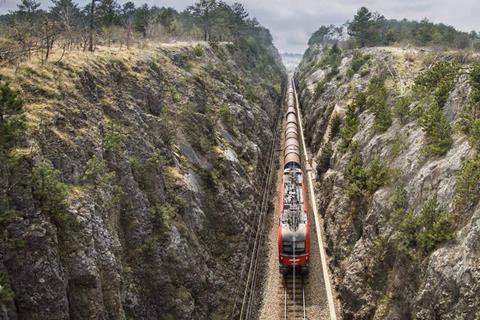 SLOVENIA: The state company 2TDK, formed to construct the new alignment which will provide a second track between the port of Koper and the main line at Divača, has signed a €112·5m long-term loan agreement with banking group NLB.
The loan signed on May 29 was originally expected to provide €167m, but has been reduced as the project cost estimates have been revised downwards.
The 27·1 km alignment with eight tunnels totalling 20·5 km is now costed at €1·194bn. The scheme is being financed with €400m from the national budget, €250m of EU funding, €250m from the European Investment Bank and Slovenian export & development bank SID and the €112·5m NLB loan, along with revenues from increases in road toll and railway infrastructure charges.