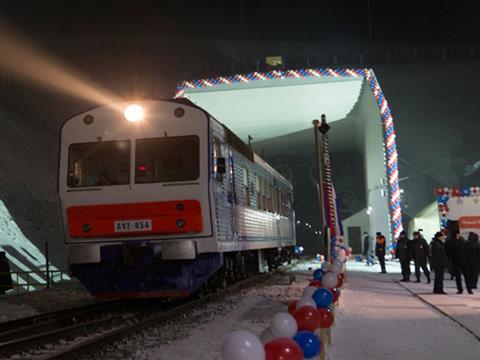 RUSSIA: The Kuznetsovsk Tunnel on the Komsomolsk-na-Amur – Sovetskaya Gavan section of the Baikal-Amur Magistral was opened on December 25. Priced at 60bn roubles, it is one of the biggest infrastructure projects undertaken by RZD in recent years.
The 3890 m single-track tunnel was designed by Bamtonnelproject and built by Bamtonnelstroy using a Lovat TBM. It replaces a 413 m tunnel dating from 1943-45 which has steep and sharply curved approach ramps limiting trains to 4000 tonnes, even with triple-section locomotives hauling and banking.
The new route is 11 km shorter than the original alignment, which is to be retained for use by empty freight trains.