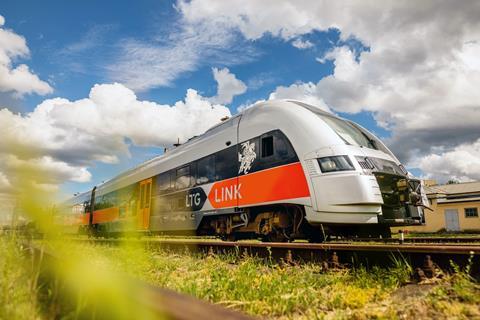 LITHUANIA: Infrastructure manager LTG Infra has awarded Kontron Transportation a €16m contract to update its GSM-R network over the next 1½ years, and provide nine years of maintenance.
The current GSM-R system was installed 10 years ago by Belam-Riga and Nortel (now Kontron Transportation), and has 136 base stations, 281 fixed control panels and about 600 radios on locomotives and other self-propelled vehicles.
The enhancement work will see network switching sub-system equipment modernised, modifications made to the existing base stations and a new fixed dispatching system implemented. This is intended to improve reliability, facilitate automated management and reduce IT costs.
'We are very happy to be a long-term partner and contribute to safety, reliability and modernisation', said Michael Riegert, CEO of Kontron Transportation Austria, on January 22. 'Kontron Transportation is looking forward to close co-operation with LTG Infra in the coming years.'