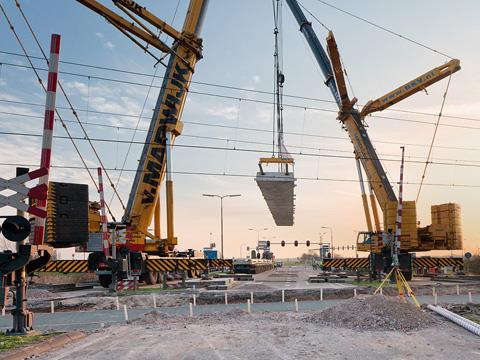 NETHERLANDS: Strukton installed the Netherlands' longest level crossing slabs at Zoeterwoude over the weekend of March 24-25.
The level crossing carries heavy lorry traffic, requiring a durable design. Voestalpine Railpro prefabricated and delivered 36 m long concrete slabs with pre-mounted rails for each track.
A heavy crane was used to lift the slabs into position by 05.00 on March 26, ready for train operations to resume in time for the morning peak.