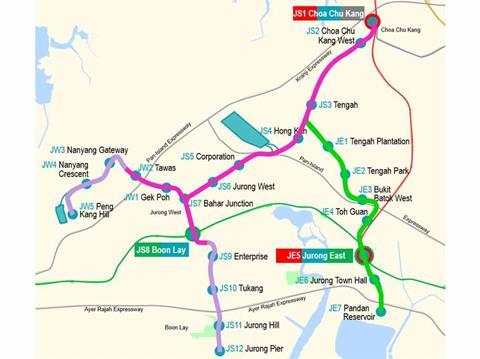 SINGAPORE: Land Transport Authority has awarded a joint venture of John Holland and McConnell Dowell South East Asia a AS$265·4 contract to design and build three stations on the Pandan Reservoir branch which forms Phase 2 of the Jurong Region Line automated metro project.
The contract announced on March 17. Also includes 2·3 km of viaduct linking the three stations. Construction is scheduled to start later this year for completion in 2026.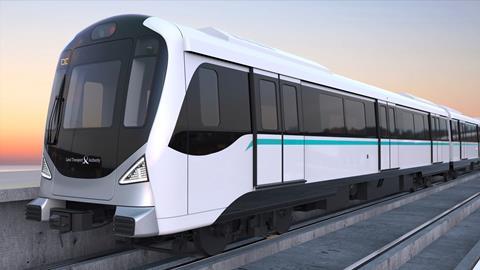 Tengah Plantation station will serve future residential developments in Tengah New Town. Tengah Park will serve existing residential developments along Bukit Batok Road several nearby educational institutions, including the Millennia Institute and Dulwich College which lies adjacent to the station site.
Bukit Batok West station will serve existing residential and commercial developments within the Bukit Batok West and Yuhua areas, including educational institutions, places of worship and parks.
The elevated Jurong Region Line is scheduled open in three stages 2026-28. When complete, it will serve 24 stations on a 24 km route with three branches.
Initial ridership has been projected at 200 000 passengers a day, rising to 500 000 once the urban developments in the areas served by the line have been completed.