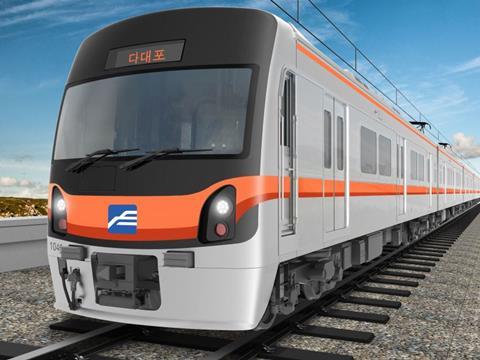 SOUTH KOREA: Pilot operation of what supplier SK Telecom says is the first deployment of LTE-R communications began on Busan metro Line 1 on February 9, with full operation planned to go live in April.
In August 2015 operator Busan Transportation Corp awarded SK Telecom a contract to provide LTE-R for the 40·5 km Line 1 with 40 stations, using 10 MHz bandwidth in the 700 MHz frequency band.
Migration from VHF and TRS networks which only support voice communications is expected to enhance safety and convenience, with LTE-R enabling control room, station and onboard staff and emergency responders to share information instantly in multiple ways, including real-time image and video file sharing, group calling and text messaging.
Any employee with an LTE-R device can make announcements within a train or station, and receive alerts when a train approaches a maintenance worksite. In the event of an emergency, real-time video of a train taken by an employee can be transmitted to all other staff, including at the control room and on other trains, as well as to related agencies.
'With the technological expertise and know-how gained through the rollout of LTE-R in Busan, SK Telecom will promote the replacement of outdated analogue communications network with LTE-R in an early manner so as to improve the safety and convenience of railway', said Shim Sang-soo, Senior Vice-President at SK Telecom.