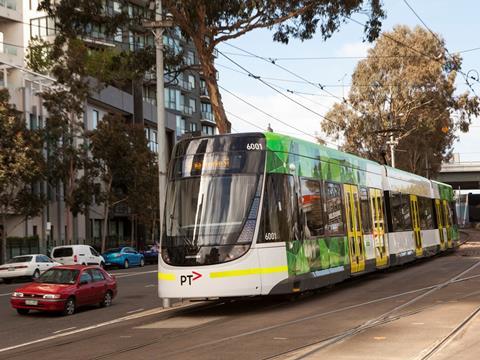 AUSTRALIA: The University of Melbourne's School of Engineering signed memoranda of understanding on January 6 with public and private-sector partners to develop a 'connected transport living lab'.
A 1·2 km2 area on the edge of Melbourne's central business district will be fitted with sensors to collect data from motor vehicles and bicycles, as well as transport infrastructure. The area includes 7 km of roads and is bordered by Alexandra Parade to the north, Victoria Street to the south, Hoddle Street to the East and Lygon Street to the west.
Data from VicRoads, Public Transport Victoria and the cities of Melbourne and Yarra will be integrated with traffic updates supplied by HERE Maps to give insights into traffic planning, pedestrian flows, public transport efficiency and freight movements.
The project organisers hope that insights gained from the test will enable the reduction of travel times and traffic jams, reduce the number of road accidents and help to bring down carbon dioxide emissions. The Melbourne School of Engineering is leading the project, with the following partners also taking part:
VicRoads
Public Transport Victoria
Department of Economic Development, Jobs, Transport & Resources
City of Melbourne
City of Yarra
ITS Australia
Cubic
PTV Group
HERE Maps
Siemens
Ericsson
Telstra
nbn
WSP Parsons Brinckerhoff
HMI Technologies
Transdev Melbourne
ConnectEast
Mobility as a Service Australia.
'The whole world is talking about driverless vehicles and climate change, energy conservation and reducing pollution', said Melbourne School of Engineering Dean Iven Mareels. 'These are issues faced not just by Melbourne as it seeks to retain the quality of life that has made it the world's most liveable city for many years, but by thousands of cities around the world that desperately need to accommodate expanding populations, economic activity and community expectations.'