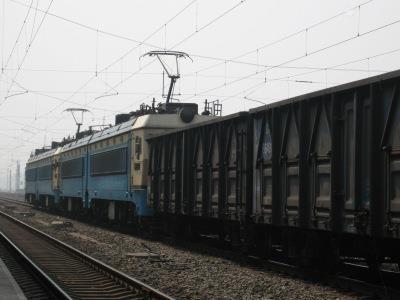 CHINA: The National Development & Reform Commission has approved construction of the 1837 km Mongolia – Huazhong railway to carry coal from Ordos in Inner Mongolia south to Ji'an in Jiangxi via Yulin, Yan'an, Yuncheng, Sanmenxia, Nanyang, Xiangfan, Jingmen and Yuyang.
Capacity on the north–south Mon-Hua line will start at 100 million tonnes a year and is expected to double, meeting the demands of thermal power stations in the country's central and southern provinces; the east–west orientation of the existing network means coal from the north is currently transported via the east of the country.
Seven provinces are to form a company with businesses and energy suppliers to build and operate the line. The Ministry of Railways has adopted a new approach to financing, requiring the local partners to meet half of the 160bn yuan cost and seek bank loans for much of the remainder. A low-cost alignment is planned, avoiding tunnels and urban areas.
Approval has also been given for studies into a 176 km line from Lanzhou to Hezuo in Gansu.