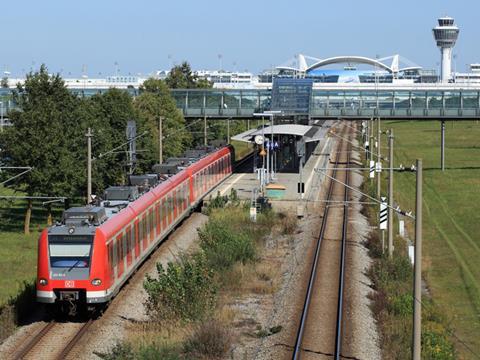 GERMANY: Construction of a 2·3 km east-to-north link between München airport and the München – Regensburg railway is set to begin this year, after an agreement for an equal split of the €83m cost was signed by the federal and Bayern governments last month.
Two S-Bahn routes currently link the airport to München. The double-track electrified Neufahrner Curve would enable the provision of direct regional services between the airport and destinations to the northeast including Mossberg, Freising and Regensburg.
Bayern railway authority BEG plans to award a contract for the operation of hourly ÜFEX services from 2018. The operator would pay back the construction cost though access charges of €10m/year for 20 years.