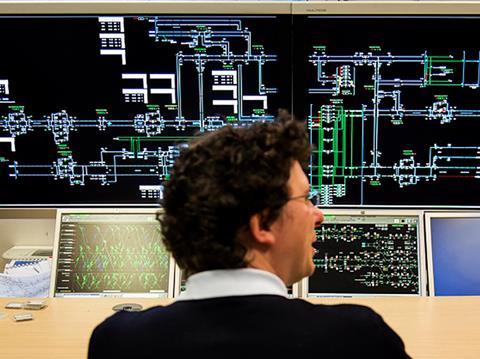 FRANCE: Infrastructure manager SNCF Réseau has launched the Argos 'innovation partnership' project to design its next generation of computer-controlled interlockings.
The project which formally began on June 20 has three objectives:
a 15% decrease in the cost of procurement, maintenance and future modernisation;
reducing the cost, number of staff and lead times required for commissioning interlockings, to limit the impact on traffic;
improving the overall performance of interlockings, in particular with regard to cybersecurity, maintenance and operation.
The aim is to for future interlockings to act as hubs controlling all signalling equipment, however complex; the name Argos comes from a giant in Greek mythology whose 100 eyes gave him the ability to watch everything around him.
SNCF Réseau is working on the project with four industrial teams: Alstom; Ansaldo STS with Systra and Eiffage; Siemens with SafeRail and Est Signalisation; and Thales with Engie Ineo and Vossloh.
'Co-operation will be the byword within these collaborative teams', the infrastructure manager said, but they would be 'motivated by a strong spirit of competition'.
The four groups are currently working on technical proposals which will be examined by SNCF Réseau early next year. The teams whose proposals are selected would then produce mock-ups to demonstrate the technical and economic viability of their plans. A decision as to which will proceed to the manufacturing stage would then be taken in early 2020, according to the infrastructure manager.
The successful contenders would have 2½ years to build a first interlocking, to become operational in 2023. Series production units would then be rolled out at a gradually increasing pace, so that by 2030 around 30 new interlockings could be placed in service each year, up from around 15 at the moment.