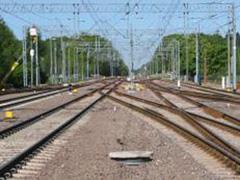 POLAND: Thales announced the signing of eight signalling contracts worth a total of €87m with infrastructure manager PKP PLK on September 19.
The agreements cover the supply of electronic interlockings and centralised traffic control to increase capacity on sections of the E30 corridor between the German and Ukrainian borders by mid-2013.
'These projects cover very busy parts of the E30 line on the territory of Poland and all the works will go ahead without disturbing the daily operations of the railway line', said PKP PLK Vice-President Marek Pawlik.