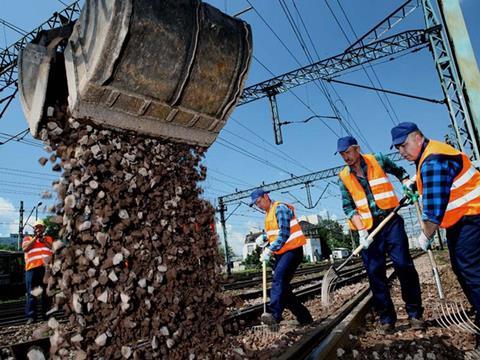 POLAND: The Council of Ministers adopted a bill on January 16 which sets out a long-term railway maintenance budget for 2019-23. This is designed to enable national rail infrastructure manager PKP PLK to plan maintenance further in advance, reducing a backlog of work built up in previous years when large sums were available for route modernisation but there was insufficient funding for day-to-day maintenance.
The budget includes 23·8bn zloty for maintenance, of which 21bn złoty would come from the state budget and the remainder from a dedicated fuel tax.
In addition to funding for PKP PLK, the programme includes funding for PKP SKM Trójmieście which manages the suburban lines linking Gdańsk, Sopot, Gdynia and Rumia; DSDiK Wrocław which manages some secondary rail lines in Dolnośląskie voivodship; Euroterminal Sławków which runs the 1 520 mm gauge intermodal terminal in Sławków; and Cargotor which operates some sidings.