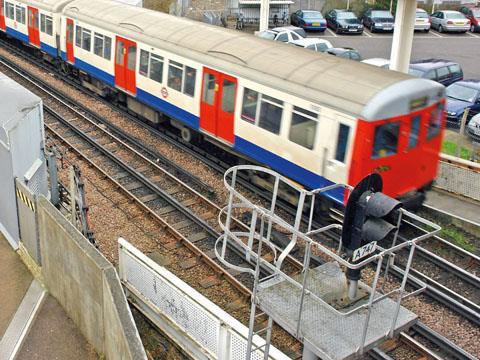 UK: What is said to be the UK's largest application of ultra-high modulus composite reinforcement has been used to strengthen 90 cast iron beams supporting a covered way where London Underground's District Line runs under Victoria Embankment Gardens.
LU was concerned that the 7500 mm x 500 mm cast iron beams over the 19th century cut-and-cover tunnel could be overstressed if subjected to an unforeseen overloading. It sought a strengthening method which offered minimal impact on headroom, and which could be installed in 4 h night-time engineering slots when trains are not running.
Reinforced steel was deemed too thick to be viable, so CarboDur Ultra High Modulus carbon fibre reinforced polymer from Swiss firm Sika was chosen. The 7300 mm x 200 mm x 47 mm thick plates were produced to exact dimensions, with end tapers to minimise peel stress and cut-outs where needed.
Specialist contractor Concrete Repairs Ltd grit-blasted the iron beams and prepared them with primer and resin before gluing the polymer plates to the beam sides and undersides, achieving an average of two beams per night.