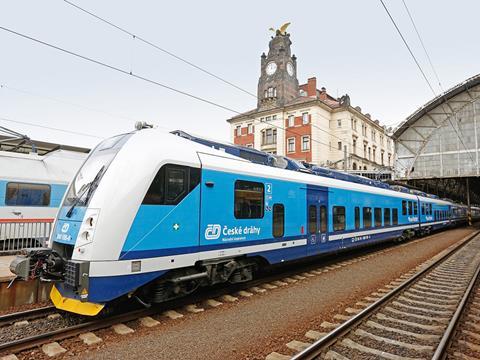 EUROPE: Czech infrastructure manager SŽDC, passenger operator ČD and freight operator ČD Cargo have signed a memorandum of understanding to work together on a proposed enhancement of the single track and unelectrified section of the route from Praha to München via Česká Kubice and Furth im Wald.
The companies envisage that upgrading works on both sides of the border could reduce the Praha – München journey time from 6 h to 4½ h, enabling passenger trains to compete with frequent coach services between the cities.
The route forms part of TEN-T core network, and the partners believe that a considerable amount of EU funding could be sourced.