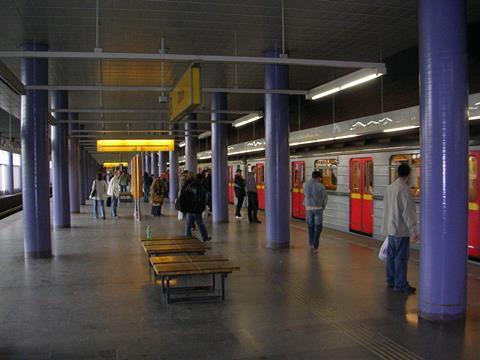 CZECH REPUBLIC: Praha transport authority DPP has unveiled proposals to develop a new terminal station and park-and-ride interchange for metro Line B in Zličín, adjacent to the existing metro depot.
At present Line B terminates at an underground station next to a shopping complex in the centre of Zličín. However, the tracks continue for a further 1·2 km to the depot, which is located on the edge of the suburb, close to the interchange between the E48 and E50 motorways.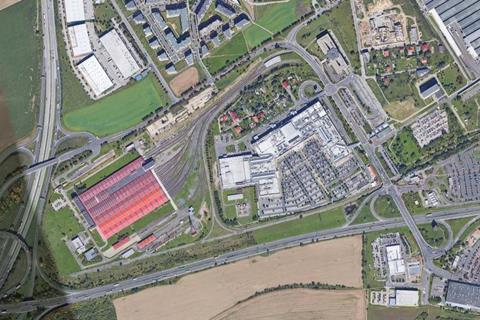 For the past three years, DPP has been looking at the potential for adding an extra station alongside the depot, together with a dedicated park-and-ride interchange to serve several small towns to the west of the capital. To be located on the north side of the depot, adjacent to Na Radosti Street, it would be the 62nd station on the three-line network.
Consultancy Metroprojekt Praha has now launched a competition for design of the proposed station and a 600-space multi-storey car park at Depo Zličín. The current plan favours a double-track layout with an island platform, suitable for further westward extension; this would be separated from the depot by a glazed screen. Barrier-free access to the car park would be provided, along with a full complement of ticket vending and information systems. However, the consultants envisage that the new terminus would be unstaffed, and supervised from the existing station.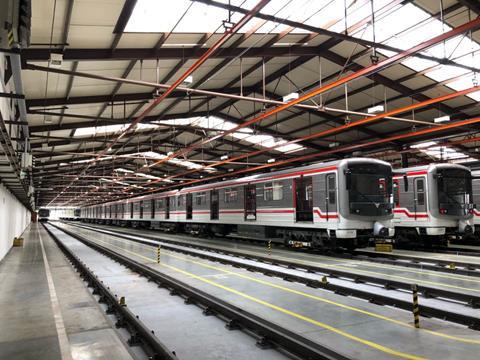 According to DPP Chairman & CEO Petr Witowski, construction of the new station could begin in 2023 for completion two years later. The authority is also hoping to build another covered storage building at the same time to increase depot capacity, allowing for a larger fleet to reduce headways on Line B. A test track at Zličín depot is due to be used for commissioning the new fleet of driverless trainsets for Line D, he added.
Metroprojekt is currently working with DPP on the development of Line D, for which a KC10·8bn civil works contract was awarded earlier this year. The first section between Pankrác and Nové Dvory is expected to open by the end of 2027.