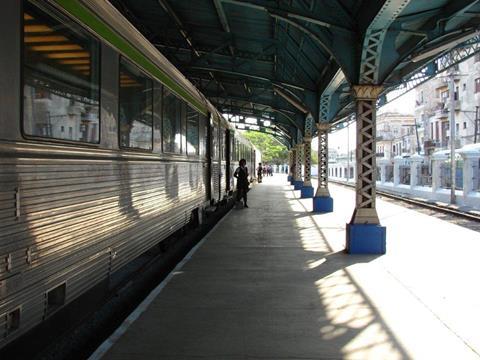 CUBA: An agreement to undertake a 10-year programme of railway modernisation running to 2029 was signed by national railway Unión de Ferrocarriles de Cuba and Russian Railways in Habana on October 3, in the presence of Cuba's President Miguel Díaz-Canel Bermudez and Russian Prime Minister Dmitry Medvedev.
The overall cost is put at €1·88bn, which is to be financed through intergovernmental agreements.
Russian technology and equipment is to be used for the modernisation of around 1 000 km of the network, including the 835 km Central line between Habana and Santiago de Cuba and the 77 km Santa Clara – Cienfuegos line. A traffic control centre will be established, and UFC staff will be trained in Russia.
A preliminary agreement between RZD International and UFC had been signed in September 2017.
'Russian Railways has capabilities and technologies for implementing complex infrastructure projects abroad', said RZD Chief Executive Oleg Belozerov when the latest agreement was signed. 'We are ready to share our experience and continue working together within a long-term partnership. Such large scale infrastructure projects will have a very positive effect on the Cuban economy. Safety and speed of freight and passenger transport will increase and an affordable and sustainable transport system will be formed.'