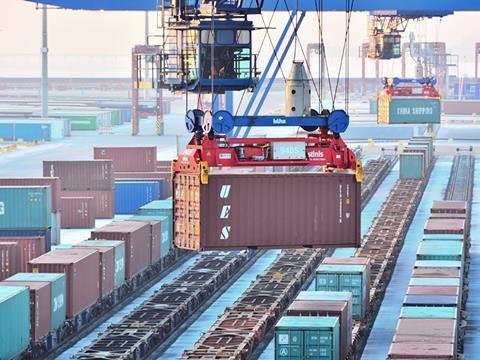 GERMANY: Deutsche Bahn has awarded a consortium of Strabag, Ed Züblin and Strabag Rail a €115m contract to upgrade or replace 5·7 km of the railway from Oldenburg to the JadeWeserPort container terminal at Wilhelmshaven in Niedersachsen.
As well as double-tracking 1·7 km of existing line, the 3½ year contract includes construction of a new 4 km double-track alignment to bypass the town of Sande. The track on the existing alignment would then be removed.
Stabilising the peat soil in the area will require the use of around a million cubic metres of sand filling and 200 000 m of geotextile-encased sand columns each 12 to 15 m long to reduce settlement while stabilising the subsoil.
'The upgrade will strengthen European rail freight transport as well as the container hub at Wilhelmshaven', said Strabag CEO Thomas Birtel on August 7.