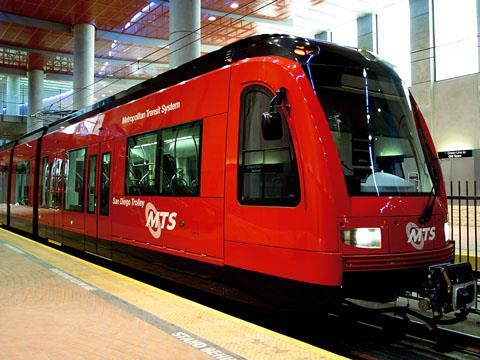 USA: The Mid-Coast Transit Constructors joint venture of Stacy & Witbeck, Herzog and Skanska has awarded Siemens a contract to supply power and automation systems for San Diego Metropolitan Transportation System's 17 km Mid-Coast Corridor light rail extension.
The contract announced on September 25 includes the provision of overhead electrification equipment, lineside substations and signalling. The Mid-Coast Corridor line is scheduled to open in January 2021.
Siemens said MTS was its largest US light rail vehicle customer, having ordered a total of 244 LRVs as well as power and automation equipment over the past 30 years.
'Though riders can't often see rail electrification and automation technologies in the same way they experience the light rail vehicles themselves, these systems play an essential role in ensuring that trains are running on time and, importantly, keeping passengers safe', said Marsha Smith, Country Division Controller at Siemens Mobility.