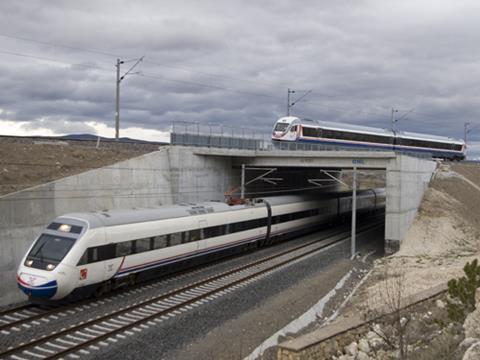 TURKEY: Siemens announced on August 10 that it had won a contract to supply ETCS Level 1 signalling systems for the modernisation of the 380 km line from the Black Sea port of Samsun to the junction at Kalin near Sivas in central Anatolia.
Siemens is to supply its Trackguard Westrace electronic interlockings, points machines, level crossings and telecoms, and is to equip the operations control centre in Samsun.
Services on the route with 31 stations are currently suspended while TCDD undertakes a modernisation programme which will enable the maximum speed to be increased from 70 to 120 km/h and cut the journey time from 9 h to 5 h. Reopening is scheduled for the end of 2017.