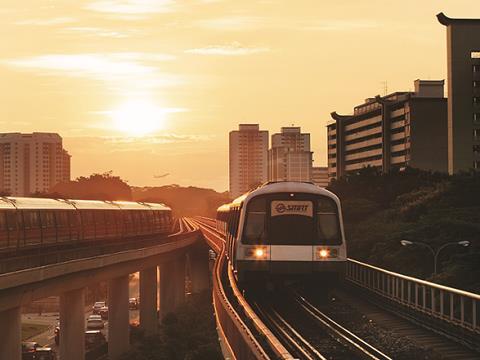 SINGAPORE: Land Transport Authority has awarded three contracts for the upgrade of power supply and track circuits on the North-South and East-West metro lines.
Meiden Singapore has won two contracts totalling S$500m to upgrade the power supply, and a separate S$73m contract has gone to a consortium of Siemens and Engie Services Singapore to replace the track circuits. Work is due to start this year and is targeted to be completed by the early 2020s.
The new supply will be able to automatically switch the power source during a power outage. It will be equipped with a voltage limiting device and fault identification system which will identify which specific stretch has a fault. The SCADA system will allow real-time monitoring. As part of the upgrade, the the capacity of the traction substations and intake power substations at Yasin, Bishan and Stamford will be increased.
LTA and operator SMRT have already completed the replacement of the two lines' wooden sleepers and third rail. Resignalling work is currently underway, and LTA expects to award a contract for the replacement of the 66 first-generation trains in the coming months.