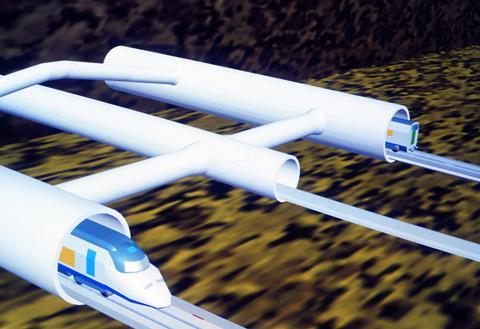 INTERNATIONAL: Spain and Morocco have agreed to restart the development of proposals for a rail tunnel under the Strait of Gibraltar.
Studies for an inter-continental fixed-link have been undertaken at intervals over more than 40 years, under the co-ordination of state owned entities Secegsa in Spain and SNED in Morocco. However, the Moroccan-Spanish joint committee had not met since 2009.
Although Secegsa had not been allocated any budget in recent years, the organisation has now been provided with €2·3m under the EU's Recovery, Transformation & Resilience Plan. This will enable the partners to update the findings of previous studies.
'After 14 years since the meeting in Tanger in October 2009, we are going to give impetus to the studies for a project of high geostrategic importance for our countries and for relations between Europe and Africa,' said Spain's Minister for Transport, Mobility & the Urban Agenda Raquel Sánchez, following a meeting with Morocco's Minister for Infrastructure & Water Nizar Baraka on April 10.