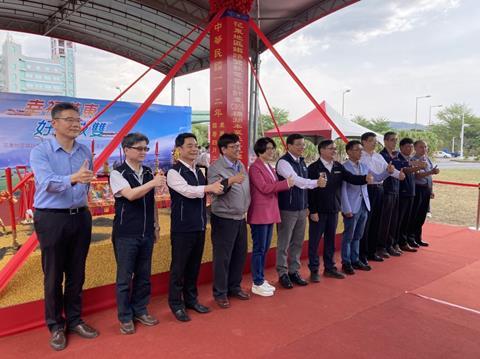 TAIWAN: Taiwan Railways Administration has started work to double-track the southern section of its East Coast main line between Hualien, Taitung and Zhiben, following a groundbreaking ceremony on April 20.
Rebuilt to 1 067 mm gauge in 1982 and electrified in 2014, the 162 km coastal route is one of two TRA main lines that is still largely single-track. Improvements have been underway for some time, and a 9 km section between Nanping and Wanrong was double-tracked in 2020. However, 70% of the route remains single.
The Railway Bureau at the Ministry of Transportation & Communications announced in February that the remaining 113 km would be doubled by October 2027 at an estimated cost of NT$1·6bn.
Double tracking is intended to increase capacity on the route and improve performance, allowing the service frequency to be improved from the current two or three trains each way per hour to seven or eight. Huang Feng-kang Director of the Railway Bureau's East Region Engineering Office told local media that journey times would be cut by up to 45 min.
The Ministry anticipates that journey times between Hualien and Kaohsiung via Taitung could be reduced to 3 h.