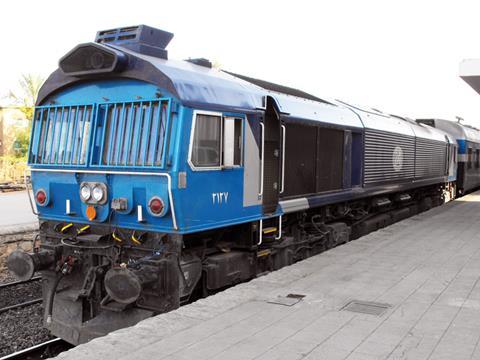 EGYPT: Egyptian National Railways has awarded Thales a contract to modernise signalling and safety equipment on the 48 km Cairo – Benha section of the main line from Cairo to Alexandria. This builds on ongoing work on the Benha – Alexandria section of the corridor, and will enable the traffic control centre to manage the whole route.
The aim is to raise the maximum speed from 120 km/h to 160 km/h, and support a predicted doubling in passenger and freight traffic volumes on the route, which current carries more than 25 million passengers per year.
Announcing the latest contract on April 19, Thales said it would supply nine electronic interlockings, 11 sets of level crossing equipment, and also provide interfaces to existing assets, overhaul the associated power supply systems, refurbish technical buildings and construct new structures in different locations.
In 2017 ENR award Thales a three-year contract to modernise signalling and telecoms on the 180 km Asyut – Nagaa Hammadi section of the Cairo – Aswan corridor. Thales entered the Egyptian signalling market in 2013, when it won an initial contract on the Alexandria – Cairo route.