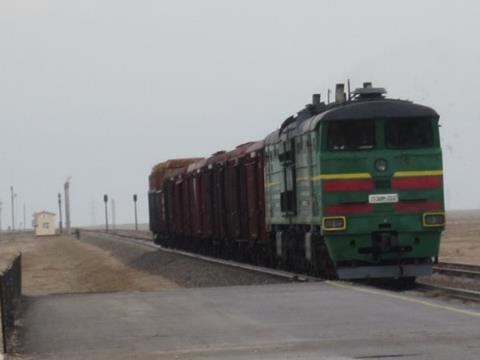 ASIA: The first meeting of a working group to co-ordinate the construction of railway branches from Turkmenistan and Tajikistan into Afghanistan and a line linking them through northern Afghanistan was held on April 18. This follows the signing of a memorandum of understanding by the presidents of the three countries on March 20.
Turkmenistan has completed design work for an 85 km branch from Atamyrat to the Imamnazar border crossing, and construction could begin in July, funded by the government. Afghanistan has invited Turkmenistan to undertake studies for a 38 km continuation across the border to Aqina and Andkhvoy.
Asian Development Bank support is to be sought for construction of a line through northern Afghanistan from Andkhvoy to Shir Khan Bandar, and then into to Tajikistan. This line would connect at Hairatan or Mazar-i-Sharif with the 75 km line from Uzbekistan which opened last year.
Freight for Tajikistan currently needs to transit Uzbekistan, but political tension between the countries has led to stoppages.