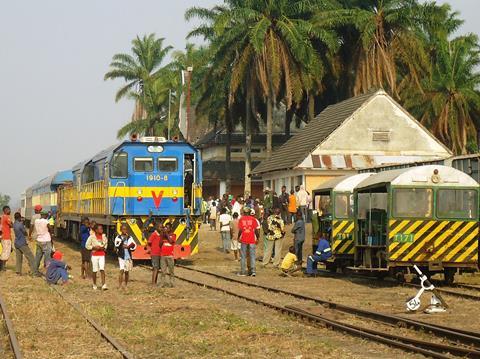 DR CONGO: Ahead of the relaunch of regular passenger and mail trains on August 25, Ilunga Ilunkamba, Director-General of state railway SNCC, joined a special train inspecting the upgraded route between Kolwezi and Dololo on August 11.

No trains have used this 422 km section of the former Benguela Railway in northwestern DR Congo for two years because of a sharp decline in the standard of the infrastructure at several locations. However, following work to stabilise the formation, replace track and repair defects over sections totalling approximately 110 km, freight and passenger trains can now resume. A twice-daily passenger and mail service is envisaged between Dilolo and Lubumbashi, but most traffic will be agricultural and mining commodities.

The repairs are intended to precede a more comprehensive upgrading of the railway as part of the government's plans to improve transport links to and within the Copperbelt region. The resumption of rail services to Dilolo marks a major milestone in the revival of the Benguela Railway, which runs westwards into Angola to reach the port of Lobito.

The Angolan section between the border at Luau and the port has been extensively rebuilt using Chinese funding, but few trains have used it since the work was completed in August 2013 because almost all its potential traffic would originate in DR Congo.

For full details of the railway investment in Africa's Copperbelt region, see the July 2014 issue of Railway Gazette International, available to subscribers via our digital archive.