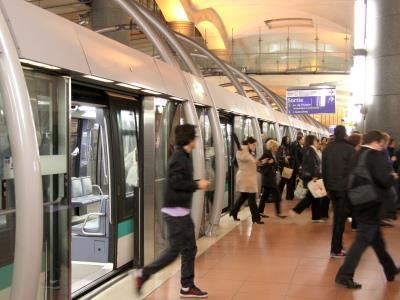 FRANCE: A joint venture led by Vinci Construction Grands Projets has been awarded a €926m contract to undertake civil works on an 8 km section of Line 15 South of the Grand Paris Express network, running between Fort d'Issy Vanves Clamart and Villejuif Louis-Aragon.
Two TBMs will be deployed to dig the tunnel with an internal diameter of 8∙7 m, one launched from Arcueil-Cachan towards Villejuif Louis-Aragon. The second will tunnel between Bagneux and Fort d'Issy Vanves Clamart, and then from Bagneux to Arcueil-Cachan.
The contract also includes station works at Châtillon-Montrouge, Bagneux, Arcueil-Cachan, Villejuif Institut Gustave-Roussy and Villejuif Louis-Aragon. Other members of the winning joint venture are Spie Batignolles TPCI, Dodin Campenon Bernard, Vinci Construction France, Spie Fondations and Botte Fondations.
With the award of this fifth civil works contract, project promoter Société du Grand Paris has committed this year to spending nearly €2bn on Line 15 South, said SGP President Philippe Yvin on February 20. 'The three last civil works contracts for the line will be awarded between now and mid-May 2017', he added.
With powers now granted for the construction of Line 15 East running for 23 km from Saint-Denis Pleyel to Champigny Centre, civil works on this section of the Grand Paris Express network will begin at the start of 2018, said Yvin. Powers have also been granted for Line 17 North, running for 19∙5 km from Le Bourget RER to Le Mesnil-Amelot and scheduled for completion in 2030.