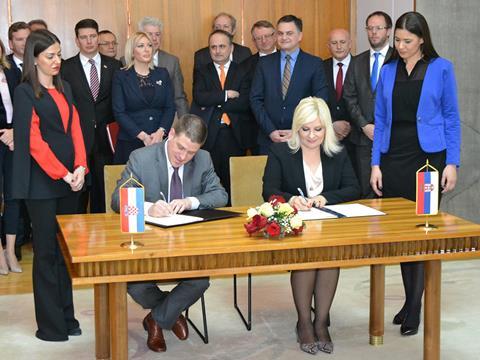 EUROPE: A memorandum of co-operation for the planned modernisation of the 412 km Beograd – Zagreb route was signed by Serbia's Deputy Prime Minister and Minister of Construction, Transport & Infrastructure Zorana Mihajlović and her Croatian counterpart Oleg Butković in Beograd on March 9.
Mihajlović said project documentation would be completed this year, and work would then get underway in 2019 and take two or three years.
Croatia and Serbia are to apply jointly for the EU funding for the project, which is expected to cost €1bn for the Croatian section and €250m for the Serbian section which is shorter at 116 km.