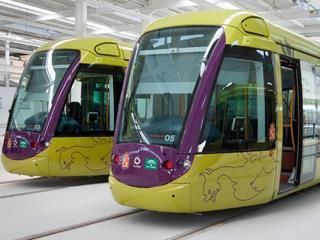 SPAIN: Jaén city council is planning to sell off the city's light rail line, after an audit by Catalan regional operator FGC showed that it could not operate the route without state financial support.
The line was opened for trial services in May 2011, but closed shortly afterwards and has not operated since then.
FGC's audit found that the line would incur operating costs €3·3m a year, plus €1·7m in lease payments for the five vehicles; the annual cost would rise to €6·3m by 2021. Assuming an average fare of €1, annual revenue would only be around €1·3m.
As the city council is not willing to subsidise the line, it hopes to find an operator prepared to run it at its own expense.