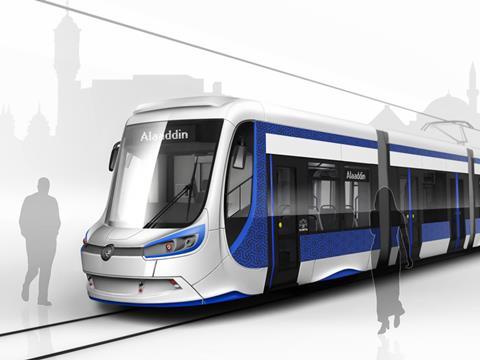 TURKEY: Škoda Transportation announced a €104·7m contract to supply 60 trams to Konya on March 4. The five-section air-conditioned Type 28T trams will be 100% low-floor bidirectional vehicles based on 31 trams ordered by Miskolc in Hungary.
Konya municipality is planning to expand the city's 21 km tram line, which is currently operated using trams acquired second-hand from Köln.
While Škoda Electric has previously supplied electrical equipment for light rail vehicles for Istanbul, the Czech firm said this is its first contract to supply complete trams to Turkey. The company beat rival bids from Bombardier, Pesa, CAF, Astra Arad and CNR Tangshan to win the contract.
'Škoda's win in this very competitive environment is another great step in confirming our strategy to expand internationally', said Zal Shahbaz, Senior Vice-President for Sales. 'We are very pleased for this win, as Turkey is a dynamic and fast-growing market, with major investments in urban transportation, in many other big cities such as Bursa, Gaziantep, Izmir or Adana. Turkey is also a gateway to other Middle East countries'.