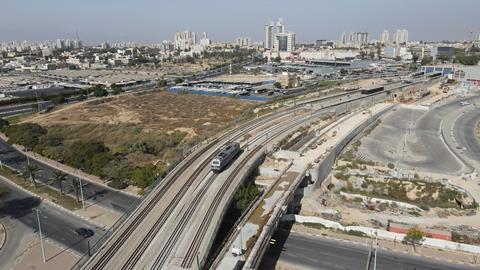 ISRAEL: The Infrastructure Planning & Development Administration has given the go-ahead for the further development of plans for a 25 km light rail line in Be'er Sheva.
This would link the city centre and Israel Railways North/University and Central railway stations with the Israel Defense Forces' Kiryat Hamodi'in military intelligence complex which is being built in Likit to the east of Be'er Sheva for opening in 2028. The line would then continue to Meitar.
As well as being as the main route to the intelligence complex, the line would also serve the Soroka medical centre and Ben Gurion University.
Planning is being handled by national transport infrastructure planning body Netivei Israel. Opening would be at least 10 years away, and the cost is estimated at 8bn shekels.
Mayor Ruvik Danilovich said the line would be 'an engine of economic growth for Be'er Sheva and the entire region that will serve the civilian settlements and the IDF bases'.
A light rail network was included in a local outline plan for the city in 1997, but the various proposals put forward since then have fallen through.