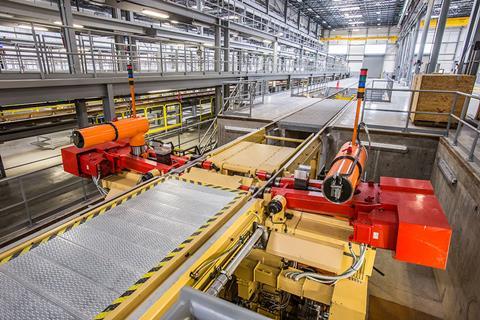 NORTH AMERICA: On October 24, attendees to SmartTransit West being hosted by Railway Gazette Group in Denver, Colorado, will be offered the opportunity to join an exclusive tour provided by local operator RTD giving insight into the challenges of the day to day maintenance of rail vehicles.
Running concurrently, there will be two tours to choose from. The first provides the opportunity to visit RTD's light rail maintenance facility. RTD will provide bus transport from the hotel to the light rail maintenance facility. Attendees will receive a tour of the maintenance facility, shop floor, a deeper dive into an LRV as well as a tour of RTD's light rail simulator.
Denver Transit Operators, which has a 29-year operations and maintenance contract with RTD covering commuter rail, will host the second tour at its Commuter Rail Maintenance Facility. The depot consists of maintenance tracks, office space, and an operational control centre, and it is the main servicing hub for the RTD EMU fleet.
The attendees will be accompanied to Denver Union Station, from where they will ride one of the commuter rail trains to the depot for the formal tour.
There are limited places on these visits. Register your place now to gain access to these behind the scenes tours, as well as the full SmartTransit West conference offering three days of insight into the latest innovations, challenges and trends shaping the future of rail and urban transport.