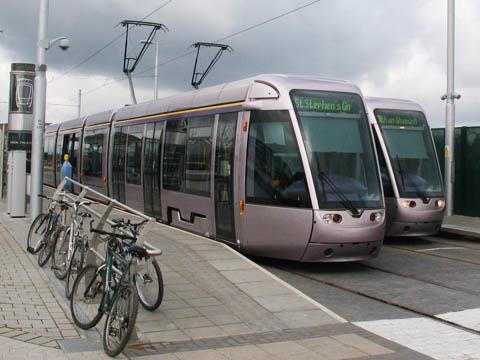 IRELAND: Rail and road project agency Transport Infrastructure Ireland is drawing up plans to begin replacing Dublin's tram fleet and procure vehicles for future Irish light rail lines.
Dublin's 44 km Luas tram network has a fleet of 81 Alstom Citadis trams ordered in four tranches in 1999-20. Luas opened in 2004 and the first 40 trams are now approaching the end of their lives, while plans to expand the network will require additional vehicles.
TII is also involved in planning a tram network for the city of Cork.
TII has begun market engagement for a framework contract for new trams, inviting feedback from potential suppliers ahead of an expected call for tenders in January.
It plans to award a single contract potentially worth €200m to €300m which would cover both the supply of new trams and the 'sustainable decommissioning' of life-expired vehicles. There would be an initial firm order for trams to replace the oldest Luas vehicles.
TII envisages ordering 30 m, 40 m or 50 m long trams, with options for the shorter ones to be lengthened to 40m or 50 m. Catenary-free vehicles may also be required.