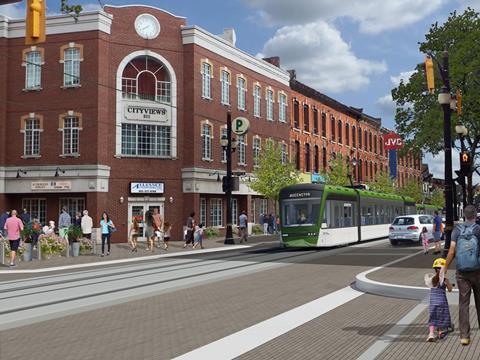 CANADA: Greater Toronto & Hamilton Area transport agency Metrolinx has appointed AECOM as technical adviser for the Hamilton Light Rail Transit project.
AECOM has subcontracted WSP to provide Technical Advisory Services including strategic guidance on delivery.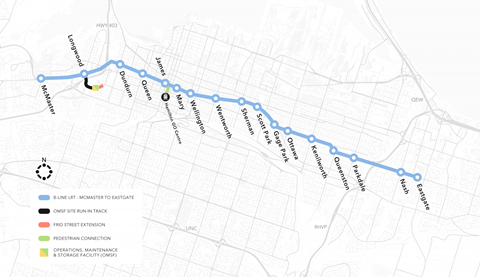 The planned 14 km line with 17 stops would start at McMaster university in the west and run along King Street to Gage Park, then along Main Street East and Queenston Road to an eastern terminus at the Eastgate retail district.
It is being designed to accommodate expected future growth in Hamilton, improve connectivity and attract economic development.
The project will include a complete revitalisation of private and public utility infrastructure along the route, including water, gas and telecoms.
'World-class transit is critical to urban development, especially as we seek to design more sustainable cities', said Mark Southwell, CEO of AECOM's Transportation business, on October 18. 'This project will set Hamilton apart as a leader in public transportation, preparing it for a more liveable, low-carbon future.'