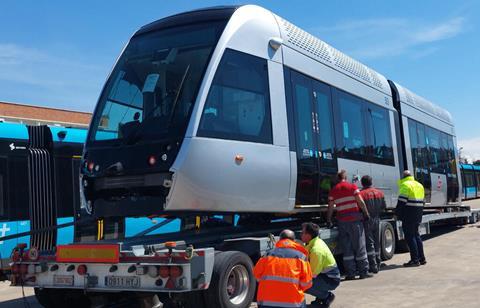 ISRAEL: The first of 114 Urbos 100 trams for the expansion of the Jerusalem light rail network has left the CAF factory at Zaragoza in Spain. Deliveries are running six months ahead of schedule, which is expected to enable entry into service earlier than planned.
The Jerusalem tram network is operated by the Cfir consortium of CAF and local company Shapir Engineering under a 15-year concession which began in April 2021 and includes expansion of the Red Line.
The TransJerusalem J-Net consortium of CAF and Shapir has a separate PPP concession to build and operate the future Green Line.
CAF is to supply vehicles for use on both lines, and will refurbish the Red Line's current fleet of 46 Alstom Citadis trams.