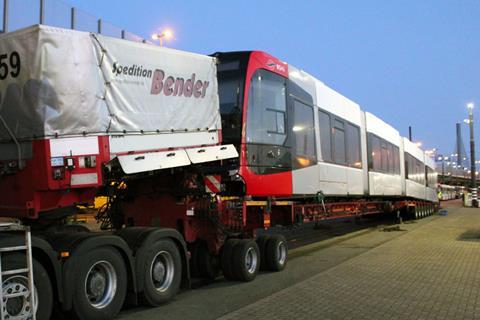 GERMANY: The first of 77 Avenio trams ordered by Bremen operator BSAG arrived in the city from Siemens Mobility's Wien plant on March 31. Another is currently undergoing trials at the Wildenrath test centre.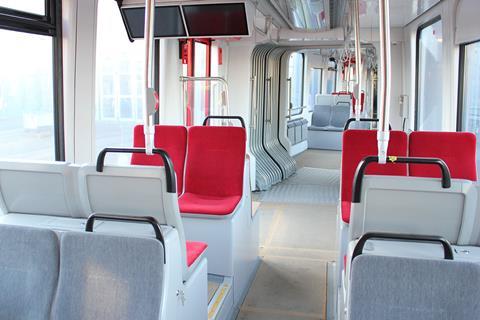 The Type GT8N-2 trams have been branded Nordlicht (Northern Lights, Aurora borealis). They were ordered by BSAG in two batches in June 2017 (67) and January 2018 (10). Following testing, the first vehicles are expected to enter service this summer, with all in use in 2023.
The four-section steel-bodied trams are 37 m long and 2 650 mm wide, providing more passenger space than the 2 300 mm wide cars they are replacing.
They feature air-conditioning, LED lighting, a modern passenger information system, an electric wheelchair ramp and areas with seats which can be folded to make space for wheelchairs and pushchairs.
There will be some wooden seats, offering easy cleaning.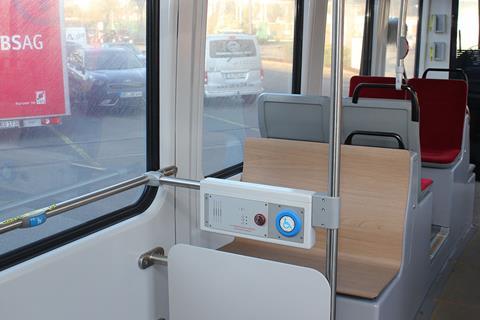 The new vehicles will replace GT8N cars which are now more than 20 years old. These were some of the earliest low-floor trams in Germany, but according to BSAG CEO Hajo Müller 'they are in such poor condition that they can no longer be sold and will be scrapped.'
Because of the coronavirus precautions, he was one of just a few key staff to attend the unloading of the first Nordlicht tram.