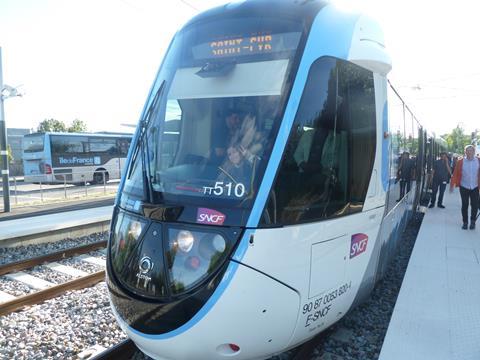 FRANCE: Ile-de-France tram-train line T13 opened on July 6, running 18·8 km on an orbital route between Saint-Cyr and Saint-Germain-en-Laye RER stations to the west of Paris.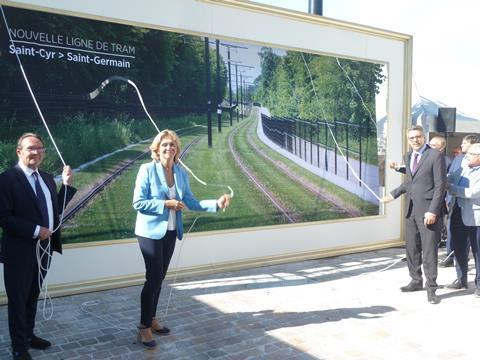 The 15·0 km section from Saint-Cyr to Lisière-Pereire operates as a railway, with 25 kV 50 Hz electrification, a maximum speed of 100 km/h and the rail network's left-hand running. The 3·8 km from Lisière-Pereire to Saint-Germain-RER functions as a tramway, with 750 V DC electrification, a speed limit of 70 km/h and the road network's right-hand running.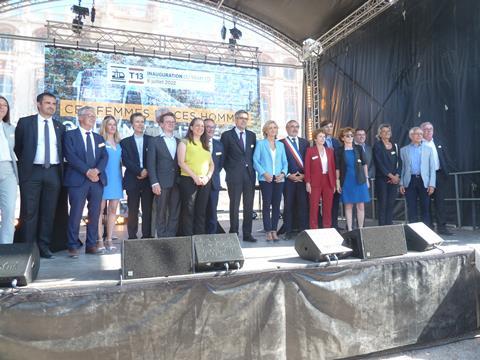 The €306·7m Line T13 was funded by the national government, the Ile-de-France region and Yvelines département.
Construction required close co-operation with the heritage authorities as the line runs near to historic sites including the palaces at Versailles and Saint-Germain-en-Laye.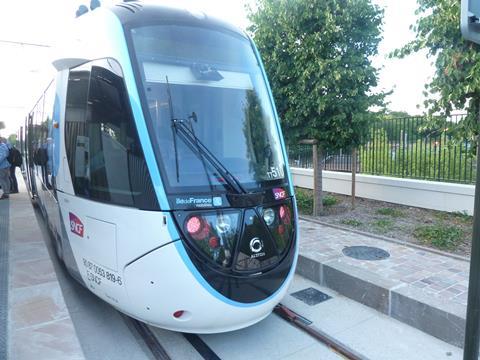 There are 12 stops. Five have been rebuilt from existing stations on a section of the Grande Ceinture Ouest orbital railway, part of the alignment of which has been redeployed for T13, and seven were newly built.
There are interchanges with RER Line A at Saint-Germain RER, Transilien suburban line L at Saint-Nom-La-Bretèche, and RER C and Transilien N and U at Saint-Cyr.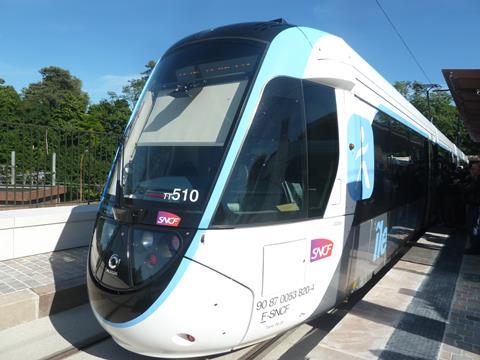 Transport authority Ile-de-France Mobilités funded the €68·8m order for 11 Alstom Citadis Dualis LRVs. These are 42 m long and 2 650 mm wide with a capacity of 250 passengers, and have information screens, 36 USB ports, air-conditioning and CCTV.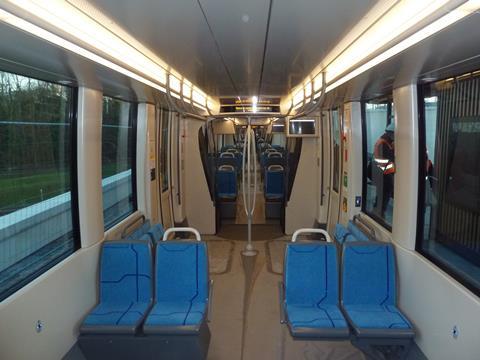 The line is operated by the Transkeo T13 joint venture of Keolis (51%) and SNCF Voyageurs (49%), which has 100 operating and maintenance staff. The depot and control centre are located at Versailles-Matelots.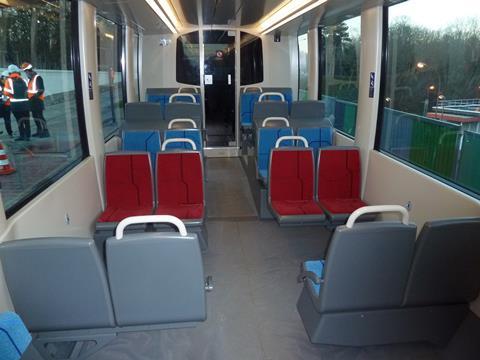 Services run every 10 min in the peaks and every 20 min off peak, with an end to end journey time of 30 min. A 10·5 km branch from Lisière-Pereire to Poissy and Achères is under construction for opening in 2027.