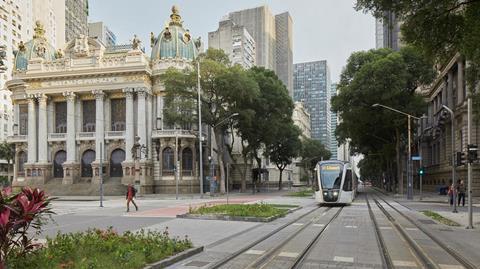 BRAZIL: Alstom has been awarded a contract to build a 700 m extension of Rio de Janeiro's VLT Carioca tramway to the Terminal Gentileza bus interchange, which is under construction in the port area as part of a bus rapid transit scheme.
The double-track extension will use Alstom's APS ground-level power supply. The terminus will have four platforms, with opening planned for late 2023.
The extension is expected to increase VLT ridership by 40%, and includes provision for future expansion in the São Cristóvão area.