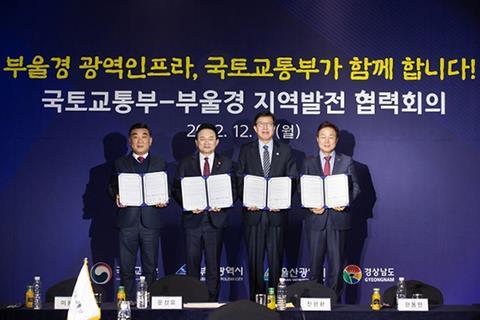 SOUTH KOREA: A mutual cooperation agreement has been signed by the Ministry of Land, Infrastructure & Transport and local authorities to create a 'one-hour living zone' for the cities of Busan and Ulsan in the south of the country.
The agreement covers the development of suburban rail links to serve the cities and their suburbs region, and the construction of a tram network in Ulsan.
The agreement was signed at a meeting on December 19 in Busan by Minister of Land, Transport & Maritime Affairs Won Hee-ryong, Busan Mayor Park Hyung-joon, Ulsan Mayor Kim Doo-gyeom, and Park Wan-soo, the governor of South Gyeongsang province in the southeast.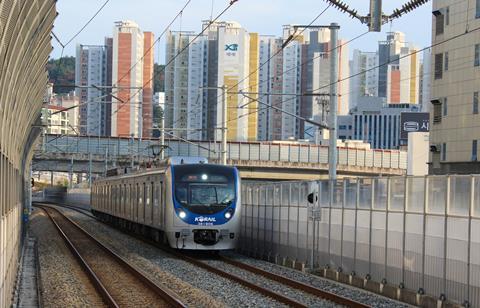 Meanwhile, a preliminary feasibility study is now underway into a planned Southeast Circular Suburban Railway. This would link Ulsan KTX station with Jinyeong on the Daegu – Jinju main line via Yangsan. The study is due to be completed by the end of the year. A similar study is expected to start shortly into a suburban line linking Nopo station in Busan with Ulsan KTX station via central Ulsan and Yangsan.
At the December meeting, the local authorities agreed to work together to take forward a two-line tram network in Ulsan, one of the largest cities in South Korea without an urban rail network. A proposed 11·6 km east-west Line 1 would link Taehwagang main line station with Sinbok, while the 13·7 km north-south Line 2 would connect Bukulsan with Yaeum via the city's airport.