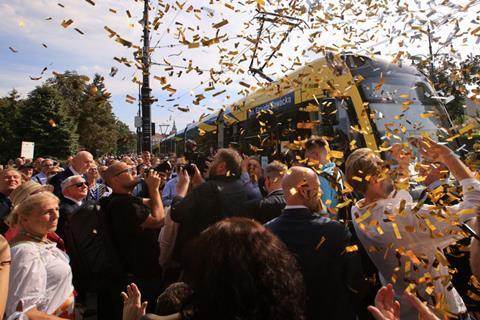 POLAND: An opening ceremony was held on August 25 for a 6 km extension of the tram network in Toruń. The extension links Waly gen Sikorskiego in the city centre with Heweliusza in the Jar regeneration zone to the north.
There are free services from August 26 to August 31 between 10.00 and 20.00, with revenue services scheduled to start on September 1. The alignment with 13 new stops will be served by routes 3 and 6.
Construction of the tram route began in the summer of 2018, with test running starting on August 3.
The route has been developed as part of the 462m złoty 'Improving public transport in Toruń — BiT-City II' programme. It also includes tram track renewals, partly with grassed tracks, and the purchase of five trams, among other investment in municipal transport.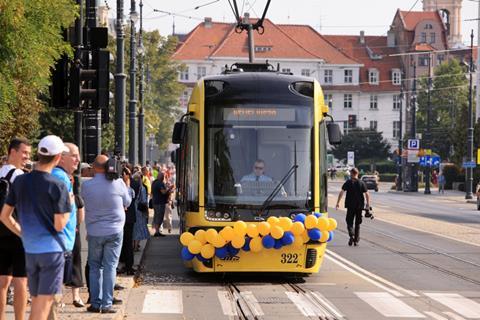 The 212m złoty cost of the tram extension was met partly through a 261m złoty contribution to the local transport investment programme from the European Union's Cohesion Fund.
'Ladies and gentlemen — we got it!', said Mayor Michał Zaleski at the opening ceremony. 'A new tram route to the north of Toruń is starting, up to the terminus at ul Hevelius. It is an investment that lasted several years but is bearing fruit today. I am asking you to treat this new tram route as a good, exciting and proven idea for using public transport.'