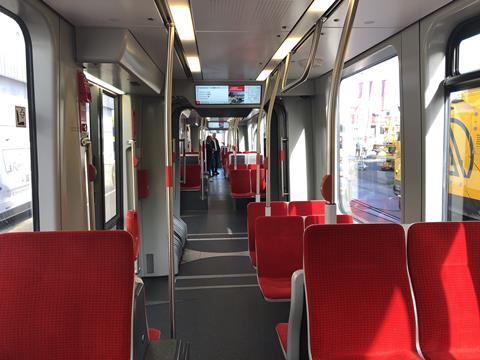 GERMANY: Nürnberg transport operator VAG has completed a €25m project to increase capacity at its Heinrich-Alfes-Straße tram depot to support an expansion of its fleet.
Three buildings have been erected; one has space for 15 trams on five tracks including three with inspection pits and six work stations, while a warehouse offers space for 400 pallets and has space for up to 18 bogies.
The buildings have green roofs, and rainwater collection. Some trees have been relocated to make way for the expansion, and others have been replaced with new planting elsewhere.
'The new hall is a building block for the traffic turnaround', said Mayor Marcus König at the inauguration on May 26. 'With the package of public transport measures for 2030 which was decided on in 2021, we have set the course to persuade even more people to switch to buses and rails. And we need more vehicles and infrastructure for this. We are making local public transport even more attractive, expanding services and infrastructure.'