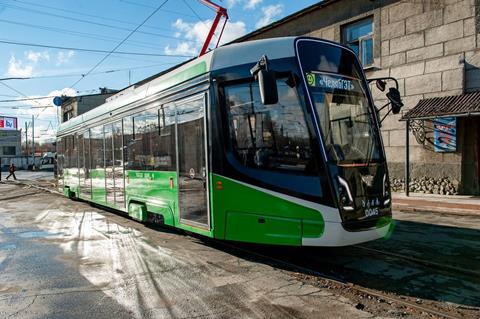 RUSSIA: UKVZ has won a tender to supply 14 fully low-floor, single section, four-axle trams to St Petersburg in 2023-24.
UKVZ last supplied trams to St Petersburg in 2017, when it delivered Type 71-631 vehicles.
The latest order is worth 1·3bn roubles and covers trams with an upgraded cab including a new type of seat and control panel.
They will also be equipped with an energy storage system to enable extended off-wire running.