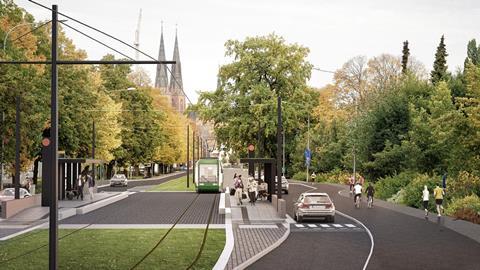 SWEDEN: The city of Uppsala has awarded a contract to supervise the construction of its future tramway to consultancy Systra and subcontractors Bjerking, Treeline, White, Rundquist, Lindahl and Consoden.
The contract announced in May runs from 2023 to 2031 and is worth SKr145m.
Tramway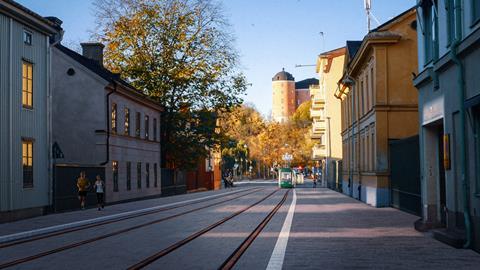 The planned 17 route-km double-track tramway would link Uppsala C station and a planned new station at Bergsbrunna on two routes via Gottsunda and Ultuna, with 22 stops serving destinations including the Swedish University of Agricultural Sciences, the biomedical centre, science park and university hospital.
Construction is expected to start in 2025, with opening planned for 2029.
The city's population is forecast to grow from 230 000 to 320 000 by 2050, and the local authority has set a target of 75% of all journeys being made by foot, bicycle or public transport. Tram ridership is estimated at 80 000 passengers/day by 2050.
Planning
Planning for the tramway has been underway since 2018, and in 2020 Systra was appointed to advise on routing, stops, technology choices, depots and vehicles.
The council gave the go-ahead for the project in November 2021. The cost of the infrastructure was estimated at SKr6·1bn, which would be 50% funded by the national government, with the trams and depot costing a further SKr2·1bn. These would be funded by the Uppsala region.
Systra said this is its first large-scale tram project in Sweden, although it had previous been involved in projects in Stockholm, Göteborg and Lund. It will draw on its experience of tramway development in Aarhus and Odense in Denmark, and further afield in countries including France, Italy, Morocco, Algeria, the USA, Australia, Mauritius and Brazil.