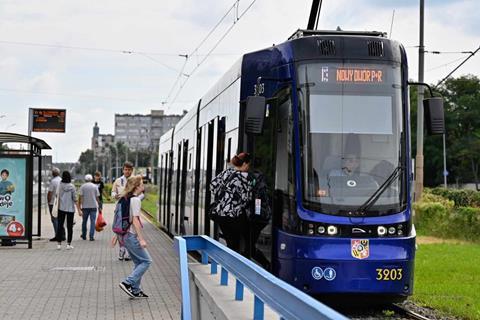 POLAND: Revenue services on a 4·7 km tramway extension in Wrocław began on September 3.
Opened with a formal ceremony the previous day, the extension runs from Park Biznesu to Nowy Dwór P+R main line station in the west of the city. It is served by tram routes 13 and 23.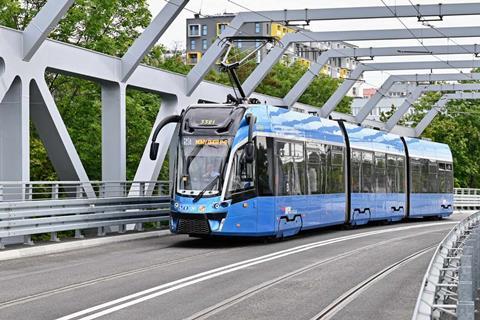 A shared alignment has been built for use by trams and buses. With the opening, the city's bus and tram network was reorganised. Minor finishing works on the alignment are still underway, but these are scheduled to be completed by September 9.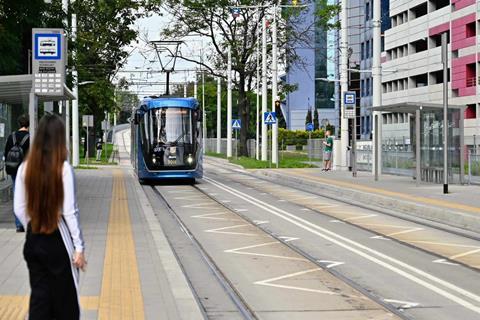 Of the 390m złoty project cost, 182m złoty came from European Union sources.