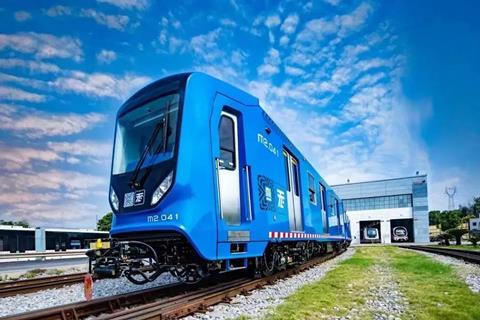 MEXICO: China's CRRC Zhuzhou has unveiled the first of nine light rail vehicles it is supplying for the Xochimilco line in the southern outskirts of Mexico City under a €33m contract.
Each two-car 750 V DC LRV will have a capacity of 483 passengers.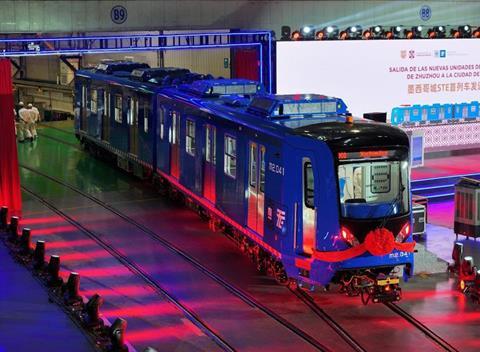 Operator Servicio de Transportes Eléctricos will use the vehicles to increase services to run every 4 min.
The 13 km line known as Tren Ligero serves 18 stops from Xochimilco to Taxqueña at the south end of metro Line 2. It originally opened as a suburban tram route in 1910, but closed in 1984 for rebuilding as a light rail line and reopened in stages in 1986-88.