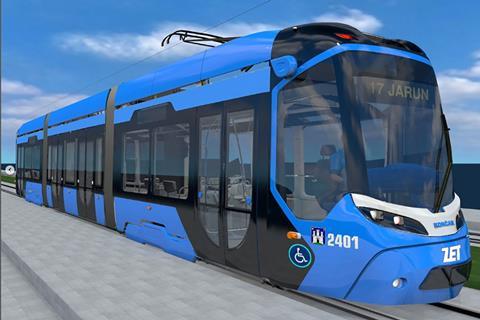 CROATIA: The mayor of Zagreb Tomislav Tomačević has signed an agreement for Končar KEV to supply 20 trams to city transport operator ZET, saying he hoped they would be the first of 40 to 60 new vehicles.
The €37·8m contract signed on June 16 is financed by the EU-backed National Recovery & Resilience Plan for 2021-26. The first tram is to be delivered within 24 months, and the last by December 15 2025.
They will be an improved version of two TMK2300 trams which local manufacturer Končar delivered to ZET in 2009 and 2010. It also supplied 142 TMK2200 trams in 2005-10.
The new vehicles will be 20·8 m long with four double leaf doors. They will have a capacity of 115 passengers, including 27 seated, with air-conditioning, USB ports, CCTV and wheelchair ramps at the doors.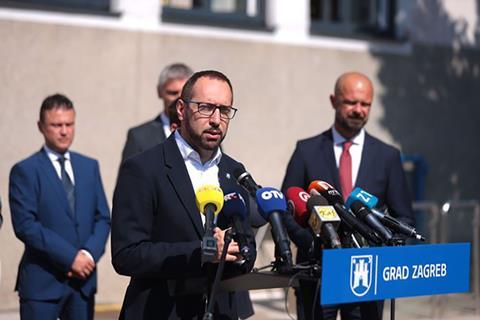 Speaking at the signing ceremony, ZET President Marko Bogdanović said the modernisation of the city's public transport is being undertaken in three phases, covering the infrastructure, the fleet and a transition to alternative propulsion systems.
He also announced plans for the construction of two new tram routes along Heinzelova and Sarajevska avenues.