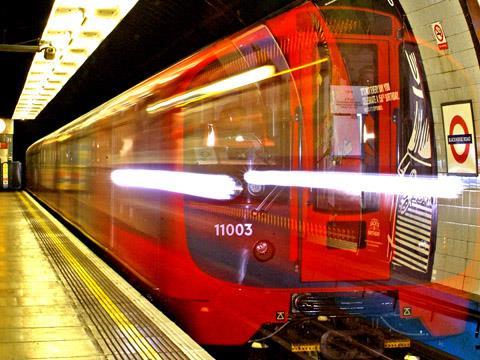 UK: Transport for London has announced that the 'world first' installation of Alstom's Harmonic & Energy Saving Optimiser inverting substation energy recovery technology on a metro line has proved successful.
As well as feeding energy regenerated by braking trains back into the traction power supply, HESOP can return power to the grid when it not required by accelerating trains.
The HESOP equipment was installed at the Victoria Line's Cloudesley Road substation under a €1m contract awarded by UK Power Networks Services. Following a five-week trial, TfL said the energy which was recovered in a week was the equivalent of the power requirements of Holborn station for more than two days.
HESOP is to remain in service following the trials. A wider roll-out of the technology could be included as part of TfL's New Tube for London programme of rolling stock replacement and infrastructure modernisation on the Piccadilly, Bakerloo, Central and Waterloo & City lines.
TfL envisages this could reduce London Underground's energy costs by 5%, as well as reducing the heat generated by trains braking in tunnels and thus the energy required to operate cooling systems.
'This state-of-the-art regenerative braking system has the potential to transform how we power stations across the TfL network, unlocking massive power savings and significantly reducing our energy bills,' said Chris Tong, LU's Head of Power and Cooling. 'We are committed to doing more to reduce our energy use, and this technology – a world first for metro railways – is one of a number of innovations we're embracing to lower our environmental impact.'