Traction equipment supplier ABB has inaugurated a battery production facility in Switzerland to support decarbonisation initiatives. Hans Weigum reports from Baden.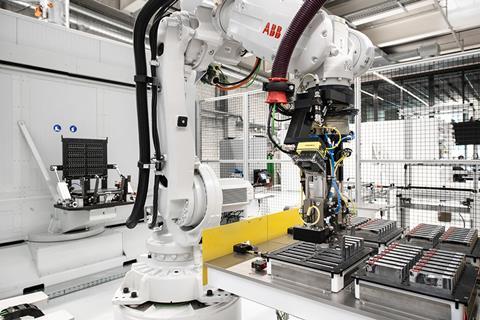 Recognising the growing pressure to decarbonise the transport sector, ABB has decided to expand its traction offering with a high-performance energy storage system for rail, road and off-road applications. This move into battery traction is designed to build on ABB's core competence in the field of electric traction, where it supplies many of the converters used to feed traction motors.
ABB has already received orders for its energy storage systems from vehicle manufacturers in several countries. Within Switzerland, they are to be used in new trolleybuses for Zürich, Lausanne and Fribourg. Bordline ESS has also been offered to Stadler as part of the project to modify 51 GTW diesel multiple-units used by Arriva Nederland. These diesel-electric units use ABB's Bordline CC750 DE traction converters, which will be modified as part of the conversion to diesel-battery operation.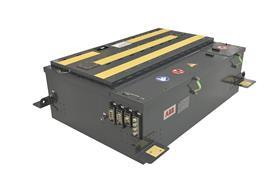 Bordline ESS uses a modular concept to maximise standardisation at subsystem level while allowing easy scalability of both voltage and installed capacity. The equipment can be installed within an engine compartment, on the roof or under the floor.
Centrepiece of energy storage system is the Bordline BPW battery module, which incorporates high power prismatic Li-ion cells using a Lithium Titanium Oxide anode. According to ABB, the characteristics of the LTO cell 'fit very well with the demanding requirements of rail applications', in particular the fast charge capability, low temperature performance and charge/discharge efficiency.
Semi-automated production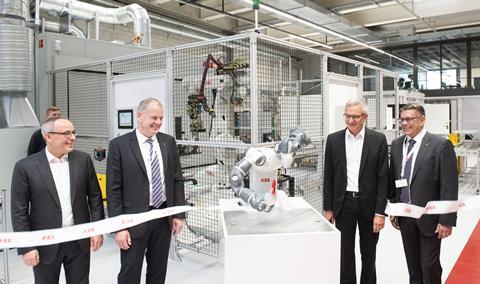 Assembly of the batteries takes place in a new production facility within ABB's main plant at Baden, Switzerland, which was formally opened on October 31. Here the individual cells manufactured by an external supplier in Asia are assembled to create standard modules, which are then used to assemble the custom-designed storage packs for different vehicle types.
The battery modules are produced in a semi-automated production line; robots pick and place the components, as well as undertaking welding and quality checks. The cells are laser welded, both to minimise the heat input, and to ensure precision and high repetition accuracy. The aim is to ensure a stable electrical connection with a low contact resistance and minimal degradation over time.
According to ABB, the use of high quality cells should allow the batteries to last for about 10 years' operation within a vehicle with minimum attention. Once the storage capacity has degraded to a certain level, the modules could then be reused for another 10 to 20 years for static energy storage in buildings, perhaps to balance the grid supply as cover for unpredictable solar or wind power or to store energy at off-peak times to reduce consumption during high tariff periods.
Emphasising that the performance, life and safety of batteries are highly dependent on the temperature at which they are operated and stored, ABB has incorporated a thermal management system into the Bordline BPW battery modules. These are liquid cooled, using a patented concept, which the company believes offers a better thermal performance than forced air convection.
ABB's assembly facility includes precautions against the cells igniting due to electrical overload or mechanical damage, and special attention to prevent a fire from spreading within the batteries. This suggests that the risk is not negligible once the batteries have been installed on a vehicle, even with high quality batteries specially designed for the purpose.