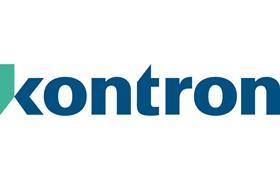 Address:
Kontron Transportation GmbH (Head office)
Lehrbachgasse 11
1120 Vienna
Austria
Tel: +43 1 25 33 700
Email: kta_office@kontron.com
Website: www.kontron.com/ktrdn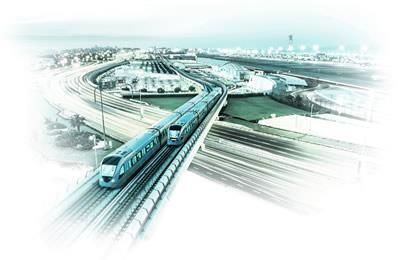 Kontron Transportation is a leading global supplier of end-to-end communications solutions for mission-critical and carrier networks. Its portfolio includes GSM-Railways, FRMCS (future railway mobile communication system), TETRA, DMR, LTE solutions for mission critical networks as well as fixed & mobility solutions for the telecommunication sector and is enabled with the entire service value chain, from planning, developing and producing to deploying, integrating, maintaining and operating. A further mission is to provide a critical E2E IIoT solution dedicated for railway operators to support data collection, transport, monitoring and analysis.
Kontron Transportation invests in research and development and is driving the evolution into the next generation of broadband solutions for mission-critical networks, for instance as an associated member of the European research initiative Shift2Rail.
Kontron Transportation is headquartered in Vienna (Kontron Transportation GmbH) with main subsidiaries in Belgium, France, Germany, Portugal, Spain, the Czech Republic and United Kingdom.
Solutions:
Critical Communication: GSM-R, Tetra, DMR, PS-LTE, FRMCS, GPRS, MCx
Cloud Digital Solutions : SD-WAN, Cloud Connectivity, End-to-End Security, Intelligent Network Edge, À la carte Services
Digitalization
Carrier Solutions
List of subsidiary offices:
Kontron Transportation Germany GmbH
Büro- und Logistikzentrum (LZI)
Ziegelei 3
D-88090 Immenstaad am Bodensee
Tel: +49 7545 96 7070
Email: ktr-d-sales@kontron.com
Kontron Transportation s.r.o.
Ke Štvanici 656/3 | 186 00 Prague 8
Czech Republic
Tel: +420 225 026 111
Email: gsm-r_cz@kontron.com
Kontron Transportation France S.A.S.
Site de IMMONTIGNY | 1 Rue Jean Pierre Timbaud | CS 80737
78066 Saint Quentin en Yvelines Cedex
France
Tel: +33 1 30 23 70 00
Email: contactfrance@kontron.com
Kontron Transportation Sp. z.o.o.
Ul. Poleczki 35 | 02-822 Warsaw
Poland
Tel: +48 (22)544 6121
Email: ktr-po-sales@kontron.com
Kontron Transportation Hungary Kft.
Bocskai ùt 77-79 | H - 2040 Budaörs
Hungary
Tel: +36 1 372 6400
Email: KTR-HU-Sales@kontron.com
Kontron Transportation España, S.L.U.
Parque Empresarial "La Finca"
Paseo Club Deportivo, 1, Ed. 6B | 28223 Pozuelo de Alarcón
Spain
Tel: +34 910 48 67 51
Email: ktr-sp-sales@kontron.com
Kontron Transportation UK Ltd.
19 Eastbourne Terrace | London W2 6LG
United Kingdom
Tel: +44 20 36 26 0320
Email: ktr-gb-sales@kontron.com
Kontron Transportation- Unipessoal Lda.
Av. D. João II, Nº 44C, Piso 3-F | Edifício Atlantis - Parque das Nações
1990-095 Lisboa
Portugal
Tel: +351 215 924 128
Email: geral_portugal@kontron.com
Kontron Transportation Belgium NV
Culliganlaan 1A | 1831 Diegem
Belgium
Email: ktb-salesorder@kontron.com